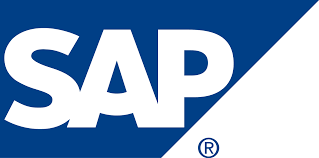 SAP
Bangalore, Karnataka


Permanent

Full-time
Requisition ID: 258555
Work Area: Software-Design and Development
Expected Travel: 0 – 10%
Career Status: Professional
Employment Type: Regular Full Time
COMPANY DESCRIPTION
SAP started in 1972 as a team of five colleagues with a desire to do something new. Together, they changed enterprise software and reinvented how business was done. Today, as a market leader in enterprise application software, we remain true to our roots. That's why we engineer solutions to fuel innovation, foster equality and spread opportunity for our employees and customers across borders and cultures.
SAP values the entrepreneurial spirit, fostering creativity and building lasting relationships with our employees. We know that a diverse and inclusive workforce keeps us competitive and provides opportunities for all. We believe that together we can transform industries, grow economics, lift up societies and sustain our environment. Because it's the best-run businesses that make the world run better and improve people's lives.
As the leading cloud-based HCM Suite, SAP SuccessFactors helps more than 6,500 customers, and 50 million cloud application subscribers, across more than 60 industries in over 177 countries tap into this heartbeat.
THE ROLE
DevOps Engineering role with hands-on coding focus and security skills
Serve as a key member of the DevOps team with a focus on security while managing the overall system health, performance, and capacity of SuccessFactors landscape
Review implementation of security controls and evaluate effectiveness, make recommendations for improvements
Up-to-date knowledge of cybersecurity threats, current best practices and latest software.
Design and deploy world-class SaaS products using containerization/ (Kubernetes/Docker) and cloud services (Azure, AWS, GCP, etc.).
Own the platform architecture and build/design the next generation platform and drive it to the next level of effectiveness
Deploying pattern and scaling a release pipeline to deploy multiple endpoints (such as deployment groups, Azure Kubernetes Service, Service Fabric).
Strong knowledge & experience of programming languages such as Ruby, Java, Python, UI5.
Knowledge of threat modelling and risk assessment techniques.
An understanding of programs such as Puppet, Chef, ThreatModeler, Checkmarx, Immunio and Aqua.
Working knowledge and experience with continuous integration systems – Jenkins, Rundeck, Terraform, Ansible, Argo CD, etc
ROLE REQUIREMENT
2 years of experience in application security.
Experience in cloud platform – AWS/Azure/GCP/Ali Cloud.
Experience in microservices development and deployment to cloud with Docker and Kubernetes.
Experience in automating cloud system monitoring and operations with automation / scripting.
Experience in tools and automation for monitoring, alerts, logging, build/deploy, service discovery, load detection, scaling, self-healing, auto-testing, big data tools, cloud security.
Familiarity with security forensics and analysis of security threats and events and able to perform vulnerability scans, analyze results and assist with remediation
WORK EXPERIENCE
6-10 years of development experience using Java, JavaScript, Node.js or equivalent programming languages.
WHAT YOU GET FROM US
Success is what you make it. At SAP, we help you make it your own. A career at SAP can open many doors for you. If you're searching for a company that's dedicated to your ideas and individual growth, recognizes you for your unique contributions, fills you with a strong sense of purpose, and provides a fun, flexible and inclusive work environment – apply now.
SAP'S DIVERSITY COMMITMENT
To harness the power of innovation, SAP invests in the development of its diverse employees. We aspire to leverage the qualities and appreciate the unique competencies that each person brings to the company.
SAP is committed to the principles of Equal Employment Opportunity and to providing reasonable accommodations to applicants with physical and/or mental disabilities. If you are in need of accommodation or special assistance to navigate our website or to complete your application, please send an e-mail with your request to Recruiting Operations Team (Americas: or , APJ: , EMEA: ).
Successful candidates might be required to undergo a background verification with an external vendor.
Additional Locations:
Jobs2web.com
#MODI2, #MODI2NEWS