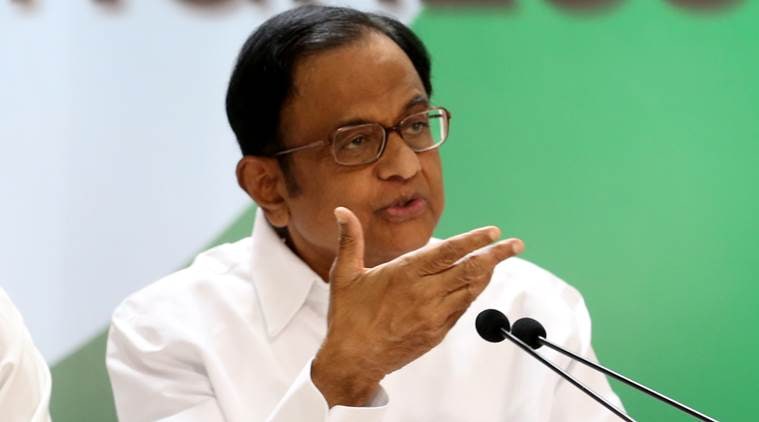 Veteran union minister and senior Congress chief P Chidambaram on Friday applauded Top Minister Narendra Modi for flagging the hazards of population explosion, calling for a advertising campaign in opposition to single-use plastic, and exhorting that wealth creators must no longer be eyed with suspicion.
Modi had made these parts in his Independence Day address on Thursday.
The Congress said there used to be nothing unfriendly in Chidambaram endorsing the Top Minister's call to have smaller families, respect wealth creators, and ban use of single-use plastic.
In a pair of tweets on Friday morning, Chidambaram acknowledged, "All of us have to welcome three announcements made by the PM on I-Day. Minute family is a patriotic accountability, respect wealth creators (and) shun single-use plastic." Inhabitants administration and avoidance of single-use plastic, he acknowledged, "have to become folks's actions…. There are hundreds of devoted voluntary organisations that are willing to e-book the actions at local ranges."
Taking a dig on the authorities, he acknowledged in a single other tweet, "I hope the Finance Minister and her legion of tax officers and investigators heard the PM's second exhortation (regarding wealth creators) loud and particular."
The Congress and Chidambaram himself have usually accused the Modi authorities of indulging in "tax terrorism".
Requested about Chidambaram's remarks, Congress spokesperson Abhishek Singhvi informed reporters on the AICC briefing, "I don't have the rest objectionable has been said either by the Top Minister, or by Chidambaram in supporting what he has said. Now we have never condemned these three policies from this podium. How can anybody condemn a ban on plastic use?"
He said, "Our only opposition is that the Top Minister is an professional in speaking about pattern and making announcements…. We'd resolve to leer implementation. From a protection level of mediate…we don't have any objections."